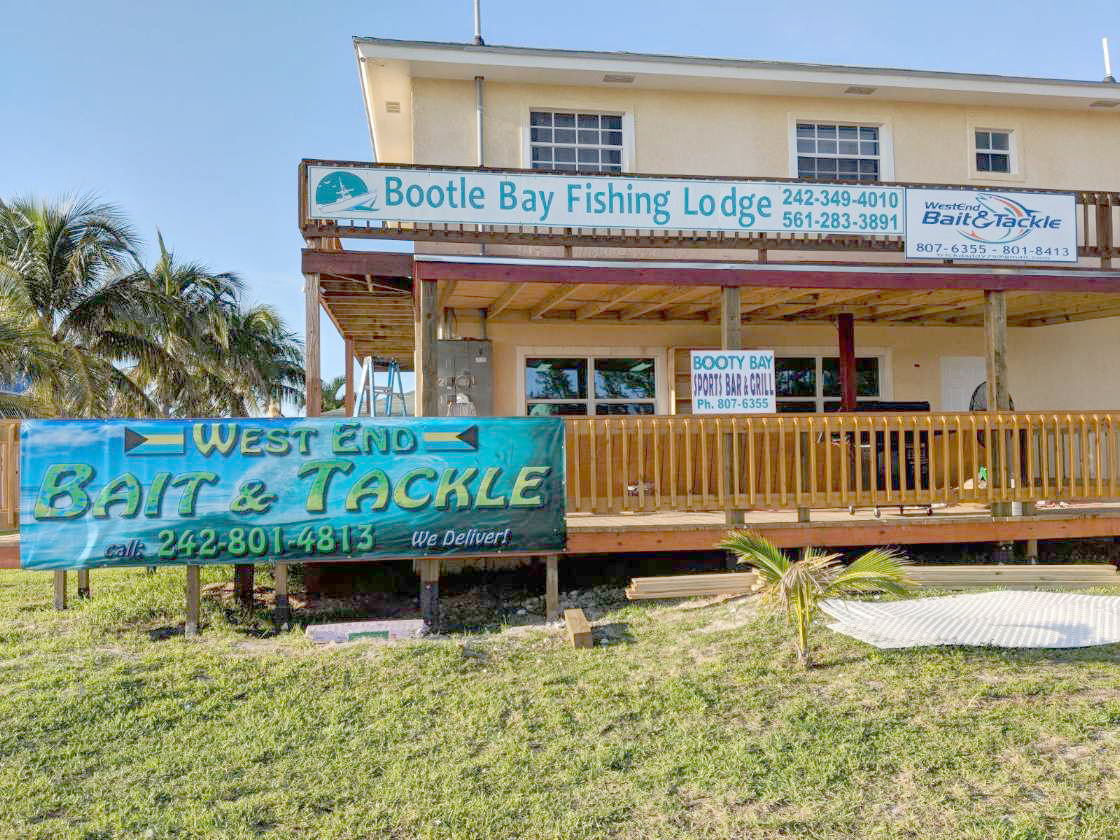 Our Story
After a few trips to West End, we wondered why there were no bait and tackle shops nearby, the closest being in Freeport. Who the heck wants to burn daylight driving instead of fishing while in the Bahamas?
NOBODY.
So in February 2018, after having a conversation with a local fisherman and guide, (that would be Mr. Warrick Hepburn aka Trick Daddy) Mike, Josh and Trick conspired to build West End Bait & Tackle. And Poof! Instant shop. Just add water. Makes its own sauce.
During build out, we thought that it would be great to have a deck where fishermen and fisherwomen could hang out, tell lies and fabricate stories about their day's misadventures. Next thing ya know, Poof! That evolved into Bootie Bay Bar & Grill. Ice cold beer, cocktails, wine and grilled favorites are now available at your local bait shop.
Whaaaaat?
Yep. You heard right. Thanks to Mr. Vida Hepburn and the efforts of friends and family, a Bar is Born. (Still waiting to hear from Kristofferson and Streisand on grand opening invitations). So there ya have it, Our Story.  Stop in and buy some crap. Because good things come to those who bait.
Meet the Team
Meet the people that have nothing better to do than fish...and help you catch fish!
Mike
Josh
Warrick
Next Steps...
This is should be a prospective customer's number one call to action, e.g., requesting a quote or perusing your product catalog.